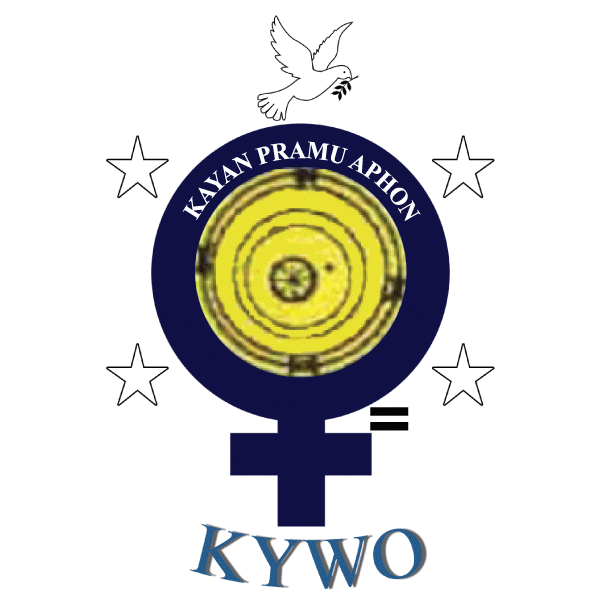 Kayan Women's Organization (KyWO)
ကယန်းအမျိုးသမီးအစည်းအရုံး
"To form a peaceful, just and developed society by promoting gender equality."
Kayan Women's Organization (KyWO) was initially formed on 3rd January 2008 in Mae Sot, Thailand. It was based on Kayan Region Pekhon, Pin Laung Township in Southern Shan State, Demawso and Loikaw Township in Kayah State, Leway and Pyin Ma Nar Township in Nay Pyi Taw Council and Thandaunggyi Township in Kayin State. Later on, according to the transition of Myanmar politics KyWO moved and settled in Pekhon Township, Southern Shan State. 
Objective: 
•    To participate more in the promoting of democracy, human rights, peace, child rights and women rights in political sectors as empower women. 
•    To cooperate with other CBOs, NGOs, political parties and government organization for the better demoractization in Myanmar. 
Facebook: https://www.facebook.com/Kayan-Womens-Organization-1425033260856296/