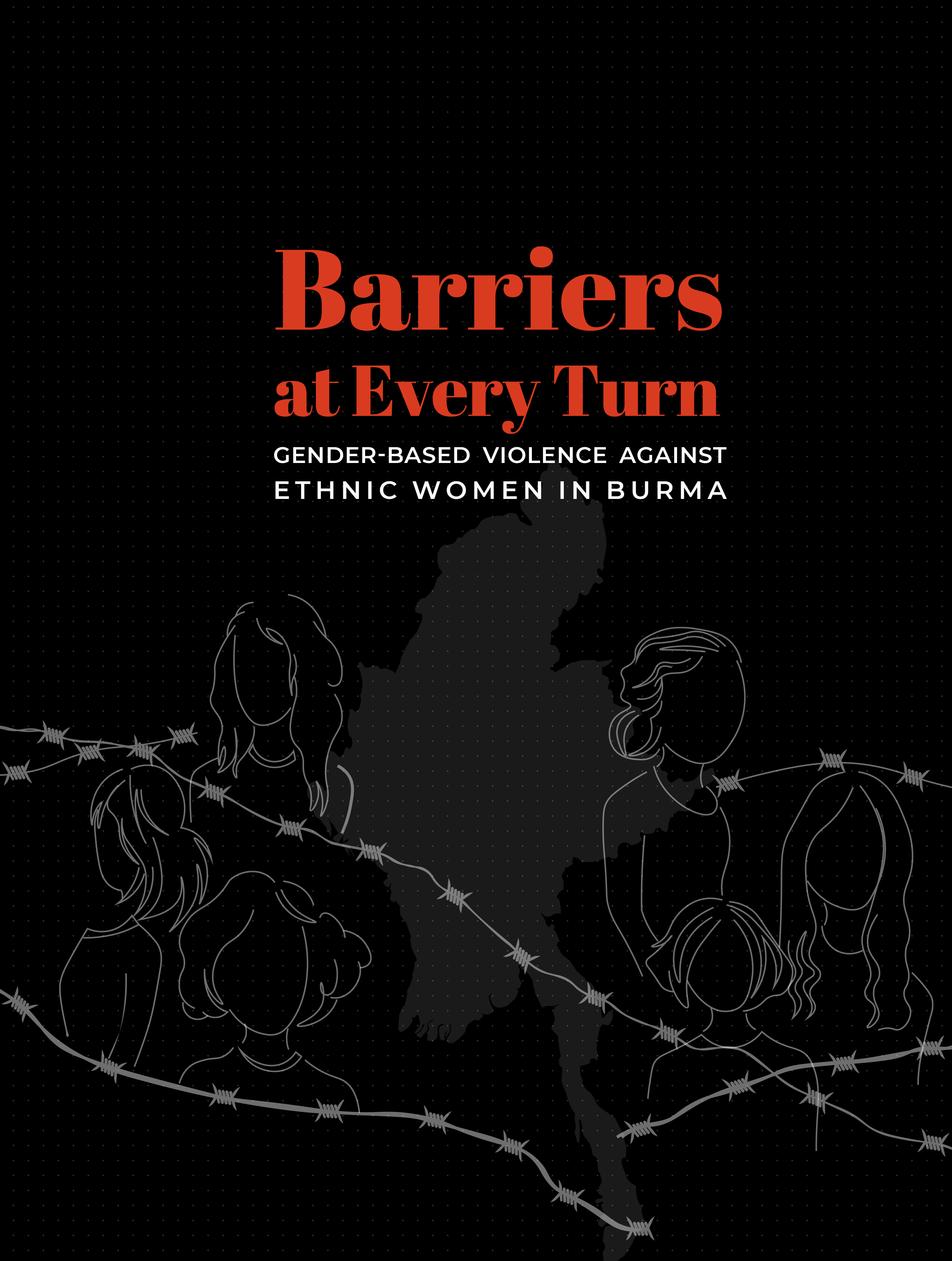 Introduction 
The National League for Democracy ("NLD") won a landslide victory in national elections held in November 2020, polling even better than in 2015, when its decisive victory ushered in a democratically-elected regime and paved the way for Daw Aung San Suu Kyi to assume the mantle of government. Yet, during the NLD's first term in power, ethnic women in Burma did not experience greater security or safety despite promises to improve their lived experiences. In fact, the Women's League of Burma ("WLB") has found that from 2017 to 2020 women and girls continued to experience alarming rates of gender-based violence in Burma, the result of a dangerous combination of legal and societal factors that discriminate against women and preclude accountability for violence. This epidemic of violence has been exacerbated by the lockdown measures imposed to combat the coronavirus pandemic. The new NLD-led government must use its strengthened political position to prioritize ensuring that women, especially ethnic women, are fully protected from gender-based violence and that survivors receive justice. 
Representative documentation from a subset of WLB's members reveals the prevalence and wide variety of gender-based violence in ethnic areas. Violence includes domestic violence, sexual violence, rape and attempted rape. Perpetrators are most frequently known to the victims as spouses and family members, yet also may be teachers, religious leaders, police officers, soldiers and village administrators. This scourge of violence against women results from deeply-entrenched patriarchal attitudes in society which lead to women's lack of power and authority in private and public life, women's exclusion from male-dominated institutions of power, such as the military, security forces and religious orders, and the marginalization of women's issues in society. 
Women and girls impacted by gender-based violence often suffer from physical and mental trauma. These harms are amplified by gendered social stigma throughout society that blame and shame victims.  Survivors and their families are often pressured into silence and are ostracized from their communities if they speak out.
Services to support survivors, especially in ethnic areas, are woefully inadequate. The government's failure to provide sufficient social, legal, medical and other services to survivors leaves civil society organizations ("CSOs") responsible for filling the gap. Yet, local CSOs, such as WLB's constituent members, lack the funding or training to effectively meet the breadth and depth of these needs. 
In many cases, survivors are not able to utilize the legal system to ensure accountability for violence. The domestic legal framework, including the 1861 Penal Code, is out of date and efforts to pass a comprehensive violence against women law, begun in 2013, have yet to succeed. Women are often pressured to use informal justice mechanisms, forced to settle the matter between families or, even worse, stay silent for fear of bringing shame to the family. In cases that do make it through the formal legal system, women and girls are re-traumatized by compulsory participation in public trials, lack of gender sensitivity training among justice actors and inadequate evidentiary and other protections for survivors and witnesses. 
The result of these combined societal and legal forces is that impunity for perpetrators has become the norm. This is especially true for perpetrators, including the military, whose power, money and/or connections allow them to evade justice by exerting their influence, leaving survivors without redress. Even when police, judges and local authorities become involved, they do not have the capacity, political will or specialized training to intervene effectively. 
The government's failure to provide for adequate social, legal, medical and other services and to ensure justice for survivors represents a violation of women's basic human rights. Under international human rights law, women and girls must be protected against violence, a form of gender-based discrimination, and survivors of violence must be provided with adequate remedy and support services. The government pledged to protect these rights and ensure women's safety when it became party to international agreements such as the Convention on the Elimination of All Forms of Discrimination Against Women ("CEDAW") and the Convention on the Rights of the Child ("CRC"). 
WLB continues to document cases of gender-based violence in ethnic areas to highlight the dearth of social support services as well as the entrenched gender discrimination and gaps in the legal and judicial systems faced by survivors when seeking redress for these crimes. Without systemic change, including vast improvement in service provision as well as social change, legal reform, and stricter adherence to the rule of law, women will continue to be abused and perpetrators will continue to evade justice. This troubling situation has only worsened of late, as the coronavirus pandemic has intensified violence against women and girls, especially domestic violence. The new NLD-led government must use its renewed mandate to immediately address this public health crisis and fulfill its obligations to ensure the safety and well-being of the ethnic women of Burma during its next term.